Fehrway Roofing is a roofing contractor you can trust for superior workmanship and lasting quality.  We offer experience, quality products, and excellent service from start to finish.
We install asphalt shingles for many residential and commercial roofing applications in the Essex County region.  Asphalt shingles are a cost effective, low-maintenance, and reliable roofing solution that remains to be the most popular roofing choice throughout Ontario.  Properly installed, a new asphalt roof can protect your home or business from the elements for many years.
Our Choice
To make sure you receive lasting protection and value for your money we use only the very best roofing materials on each project we undertake.  For the most part that means Landmark Roofing Shingles by CertainTeed and Owens Corning Roofing materials.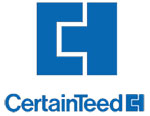 Landmark Series shingles are engineered to outperform ordinary roofing in every category, keeping you comfortable, your home protected, and your peace-of-mind secure.
Our Landmark Series of high-performance shingles offers three levels of weight and thickness. The heavier the shingle, the more depth and dimension it offers. All three offer the exceptional quality of the industry's toughest fire-resistant fiber glass base embedded with our color-rich ceramic granules.
Within the Landmark Series, you get the dimensional appearance of wood-shake roofing combined with the flexibility of the industry's most robust color palette. They also come with our exclusive StreakFighter® warranty, protecting your roof from streaking that can be caused by airborne algae.
CertainTeed's asphalt shingle warranty is truly in a class all its own. Our enhanced lifetime limited warranty protects against ANY manufacturing defect, including aesthetic defects.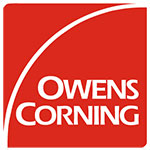 Owens Corning Roofing offers a full line of shingles to choose from with lasting protection.  The company's Duration Shingles with patented SureNail Technology offer a high-end, premium look, which gives your home the aesthetics you desire, at an attractive price.
Fehrway Roofing uses Owens Corning roofing products because the company has been a recognized leader in building materials for over 70 years.
Owens Corning Duration Premium Shingles have a bold, thick, dimensional appearance with impressive durability. These beautiful shingles are designed for long-lasting performance and carry a Limited Lifetime Warranty.  They also provide a 130 mph wind resistance limited warranty and an algae resistance limited warranty.
Free Roof Estimates & Inspection
We offer free estimates and inspections in the Leamington, Kingsville, Belle River, Lakeshore, and Tilbury areas. If you are in need of a new roof, repairs, or an inspection to insure  your roof has not been damaged by recent storms, give us a call at 519-324-7290 or send us a short email message.